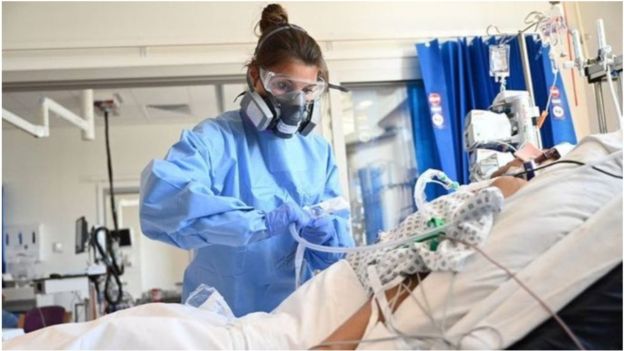 Anthony Gordon, a consultant professor at St Mary's Hospital in Paddington, said many doctors thought it was a respiratory attack virus that causes pneumonia. Similar to seasonal flu but which is spreading in a more widespread form.
But it soon became clear that the virus was affecting more than just the respiratory tract of patients.
‍ "First of all, a lot more people are getting infected with Kovid-19. But other than that, the illness it is creating is completely different. We have never seen such a thing in a patient before, "said Ron Daniels, a doctor in Birmingham.
In addition, those who are in critical condition with the disease develop so severe inflammation and blood clots in the lungs that other organs are affected, causing life-threatening problems throughout the patient's body.
চোখেIn the eyes of a doctor, it is a terrible situation, because we have so many patients in front of us. We are still struggling to understand the behavior of the virus, "said Beverly Hunt, a thrombosis specialist at a London hospital.
Oxygen
Throughout the month of March, many patients were coming to UK hospitals with shortness of breath and dehydration. But the most serious patients had problems not only with the lungs but also with other organs.
There was something in their blood that could not be explained.
Hugh Montgomery, a professor at Whittington Hospital in north London, said: "We still don't know why some patients do not feel sick when they have an incredibly low level of oxygen in their blood.
Hemoglobin is a particle in human blood that carries oxygen. In some Kovid-19 patients, the amount of hemoglobin in the blood drops to 60 percent or less.
Dr Anthony Gordon says: "It simply came to our notice then that there was an inflammation of the blood vessels. It does not allow oxygen to enter the bloodstream, but it may not have much effect on the lungs - at least at an early stage. "
This is one of the many mysteries of Kovid-19. There is an urgent need for more research.